Jack Niblett︎ Graphic and Type Design︎
Future Library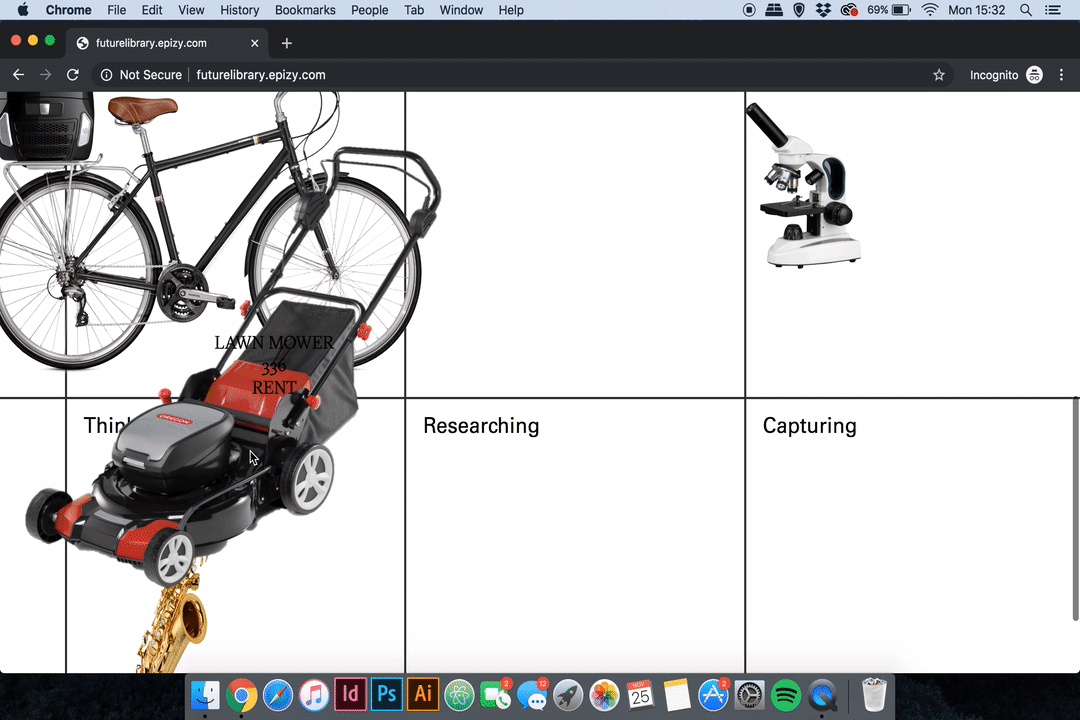 It is the year 2049.

Over the last 20 years, overconsumption has reached an all time high. In this speculative world, the library becomes a space for everything. A circular economy emerges surrounding this open-source library, with a digital space being the means of searching for items.
In collaboration with Maili Knowles-Lee.